Ramen Bowl
This is a self promotional illustration which showcases food illustration as vector art. I plan on making poster prints as well as look into making place mats, printed apparel, etc.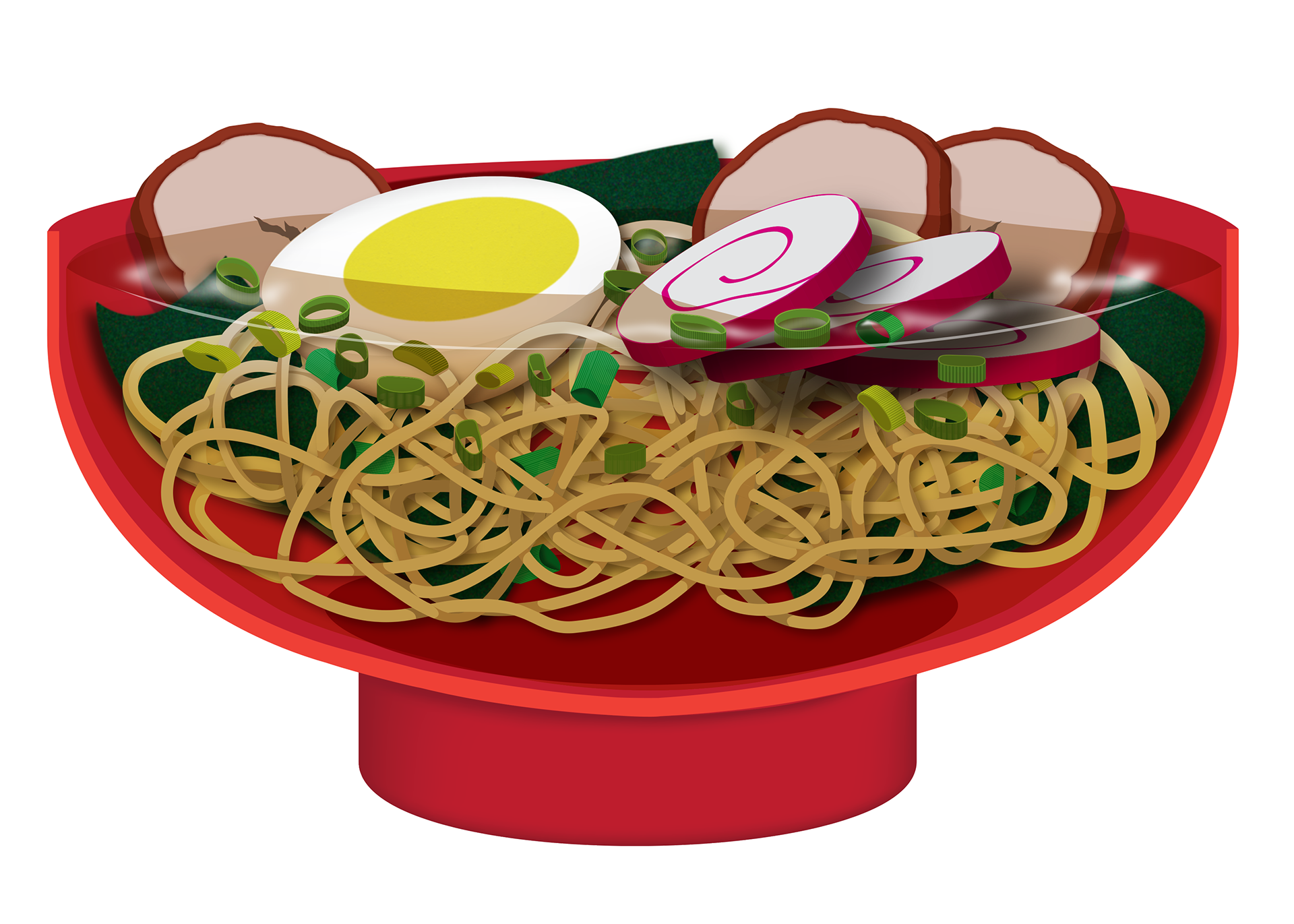 Cooking and creating vector illustrations are two or many things I enjoy doing. The concept behind this piece came from eating at several ramen places I've eaten in Las Vegas: Misoya Ramen, Ramen Tatsu, and Ramen Fukumimi.
The green onions, pork slices, and fish cakes were done with a 3D Effect tool called "Extrude & Bevel."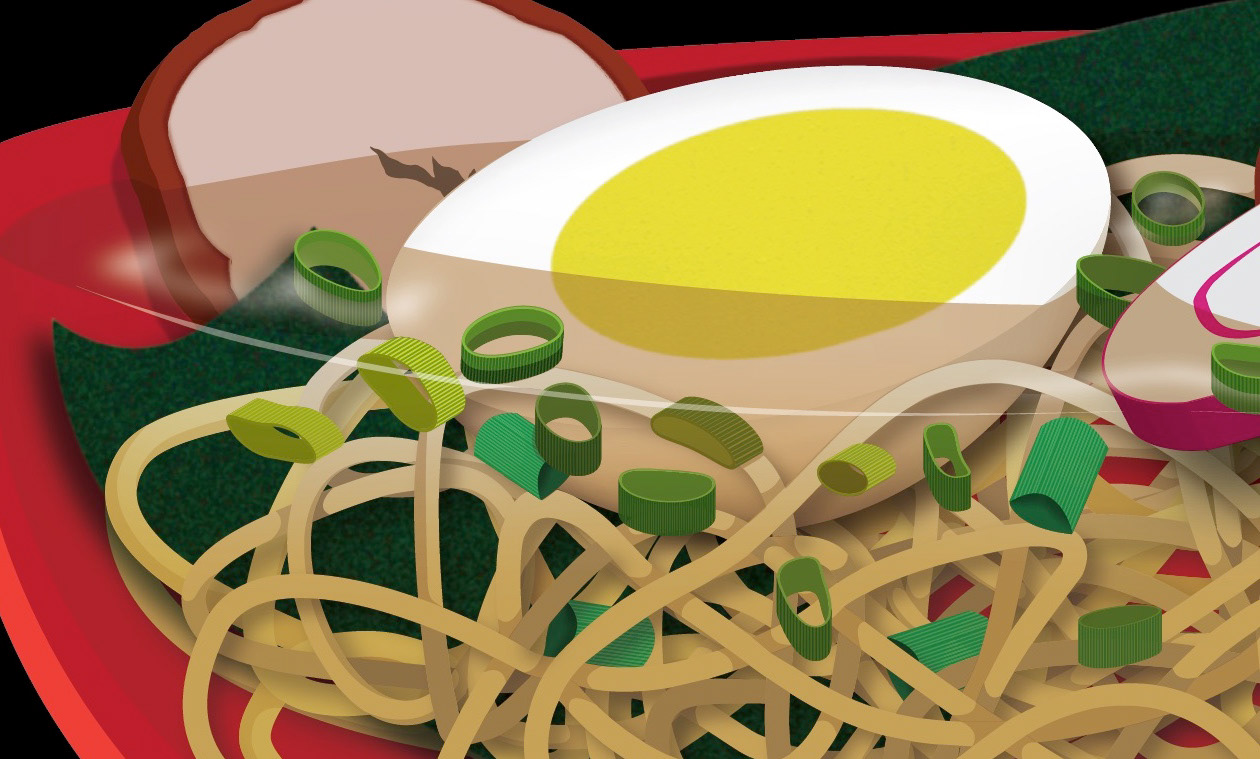 Below is the outline view of the ramen bowl.
If you like what you see, I also have it printed on shirts and many other awesome items on RedBubble:
My work is also available as stock illustration in Fotolia and on Adobe Stock:
(Adobe Stock)
(Fotolia)