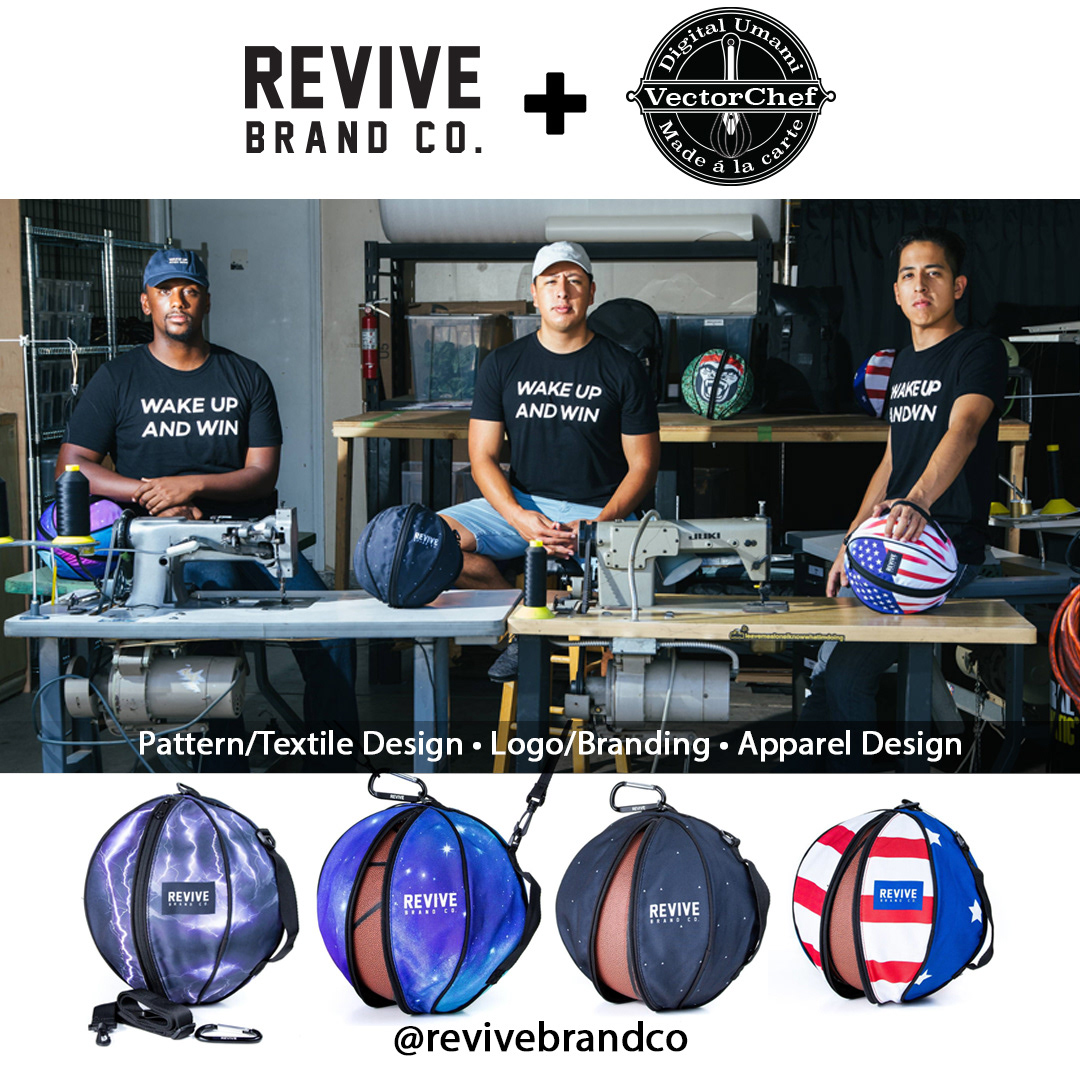 Founded in 2011 by Jonathan Santos (Instagram:
@johnxsantos
), Medin Gezbringer, and Caesar Santos, Revive Brand Company creates sports equipment and apparel products. Our company focuses on tapping into the strength and resilience within our customers and our mission is to inspire everyone, everywhere to impact the world every day by embracing four simple words: WAKE UP AND WIN
Jonathan Santos also has a
YouTube channel
that caters to those who want to start a company from the ground up. 
A brief look behind the scenes with the pattern design template
behind one of the bags ...