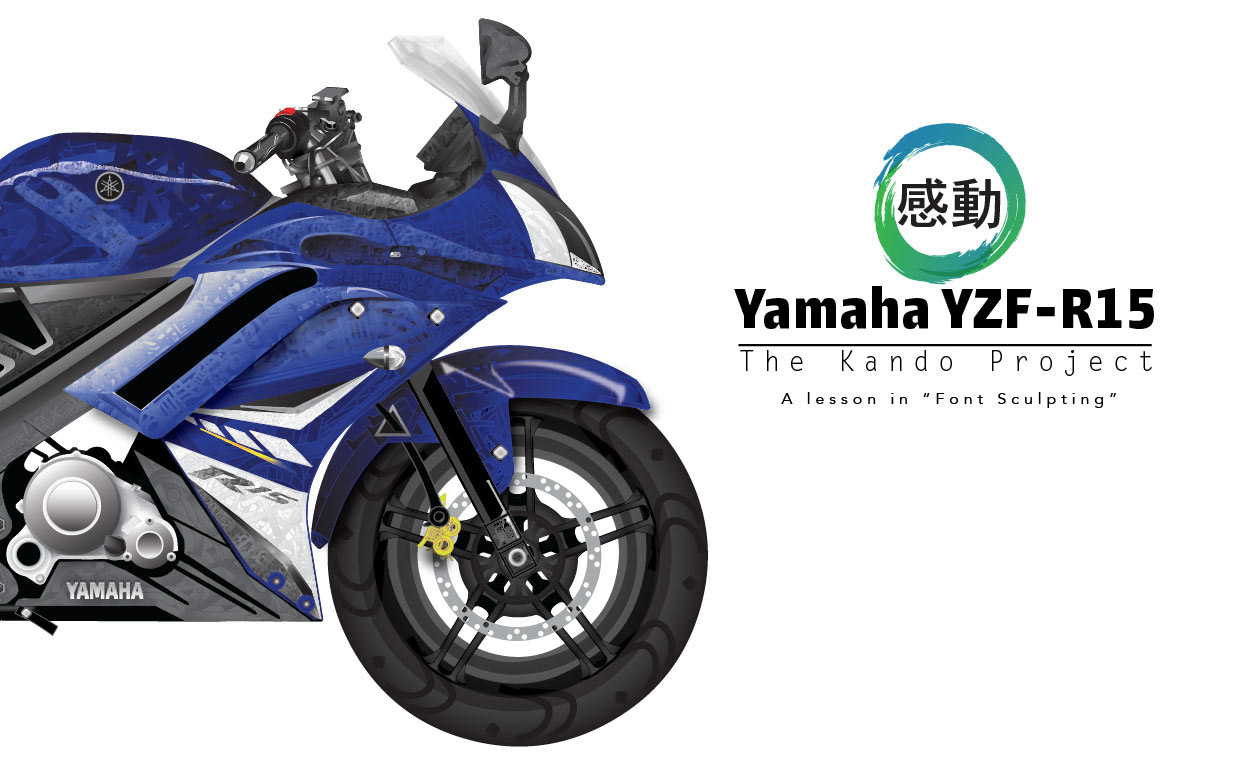 (Above): Believe it or not, this bike is made from Japanese fonts ...
(上記): 信じなさいそれをまたはない、このバイク作られる日本字体から…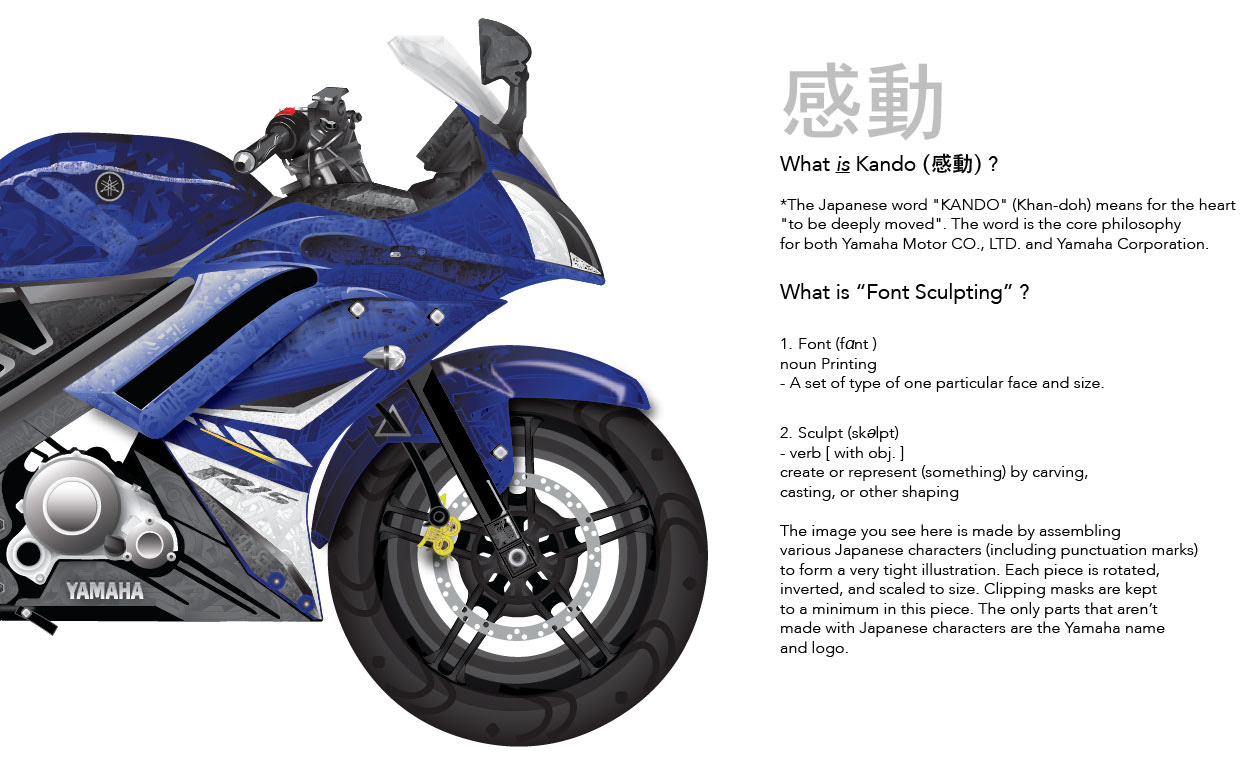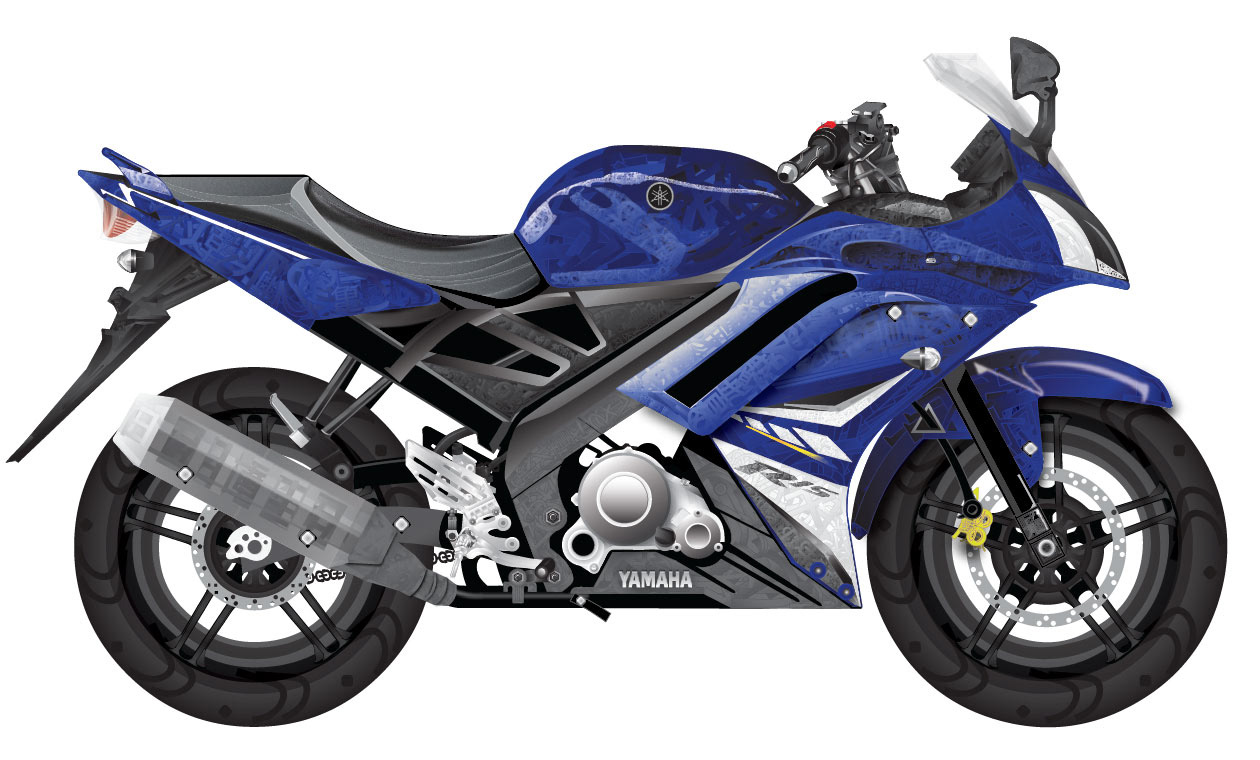 Here's the finished exterior of the YZF - R15.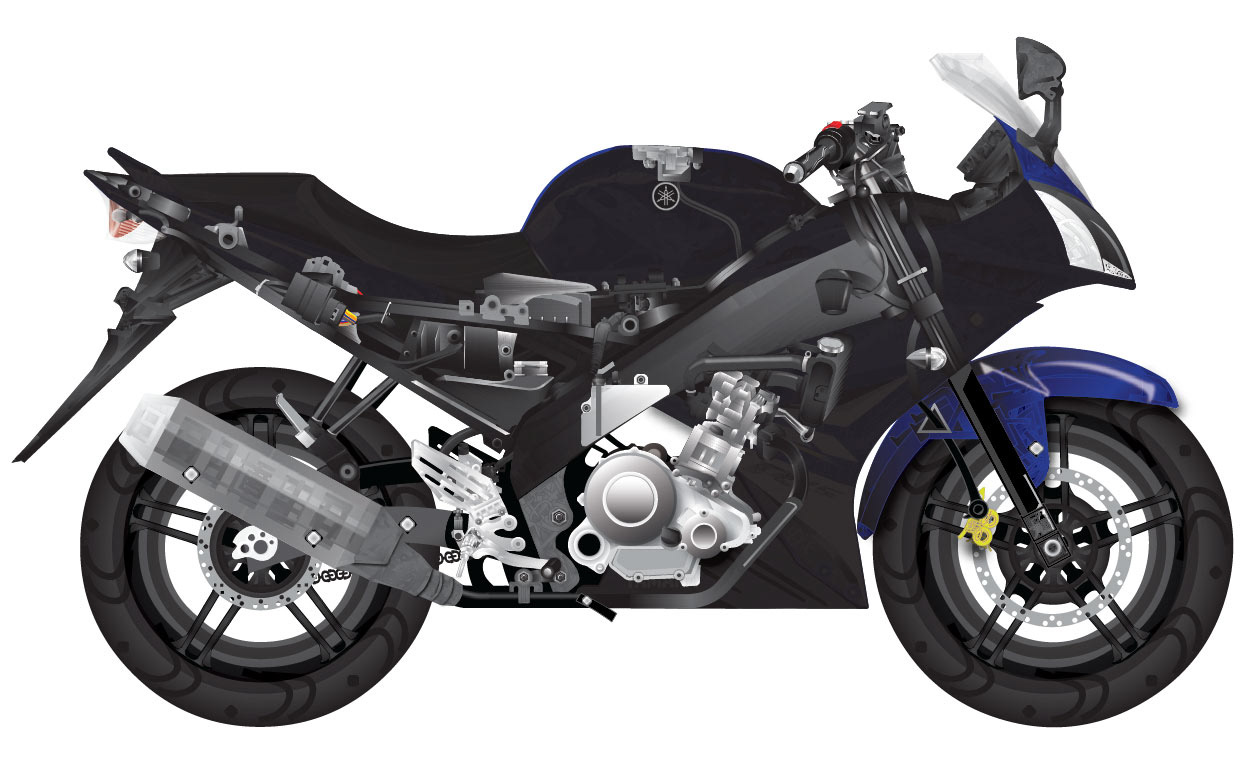 The interior was made with one stroke Japanese characters.
This gave the smooth metallic look associated with these parts.
内部は1人の打撃の日本人の文字となされた。 これはこれらの部品と関連付けられたスムーズな金属一見を与えた。
This is the guide for the internal and external parts.